---
Government launches Operation "Insaniyat" to help Rohingya refugees in Bangladesh
The Ministry of External Affairs has started Operation Insaniyat to provided assistance to Bangladesh in response to humanitarian crisis being faced by it due to large influx of Rohingya refugees from Myanmar.
Under this operation, India will provide relief material consisting of items including rice, sugar, salt, pulses, cooking oil, biscuits and mosquito nets to the affected people. The relief material will be delivered in multiple consignments. The first tranche will be brought to Chittagong by an Indian Air Force (IAF) plan.
---
Israeli Ambassador to India meet Bihar CM Nitish Kumar
Israel's Ambassador Daniel Carmon met Bihar Chief Minister Nitish Kumar and discussed two agricultural research centres being built by the Jewish nation in the state.
Carmon told Kumar about his country extending help to India in building agricultural research centres.• Two such "centre of excellence" are coming up in Bihar. While one would come up at Nalanda on research in vegetables the second such centre would be in Vaishali related to research in the field of mango and litchis.
---
Anti-Pollution Body Asks Vedanta To Shut Five Units In Odisha
The Odisha State Pollution Control Board (OSPCB) on Thursday issued notice to Vedanta Aluminium Ltd (VAL) and asked it to close down its five units at Katikela in Odisha's Jharsuguda district.
The company has been asked to close two units at the Inspection Test Plant (ITP) and three units at the Captive Power Plant (CPP).
The move comes after a breach in Vedanta plant's ash pond No.2 embankment near Katikela on August 28 that led to inundation of ash on agricultural land at the village.
Third Car Production Plant in Gujarat
Japanese auto giant Suzuki Motor Corp. will investment about $0.6 billion or almost ₹3,900 crore in Gujarat to add a third car production plant at the Hansalpur facility.
The company, along with its partners Toshiba and Denso, will also invest $180 million (about ₹1,150 crore) in a separate unit to manufacture lithium ion batteries.
The Hansalpur-based plant is Suzuki Motor Corp.'s first wholly-owned car plant in India.
The third plant will have a production capacity of 2.5 lakh units annually. Once all the three plants are operational, SMC's Gujarat plant will have a total capacity of 7.5 lakh units.
The first plant at Hansalpur, which started operations in February this year, produces Baleno while the second plant along with the engine and transmission units is expected to go on stream in 2019.
Thailand team visits TN SEZ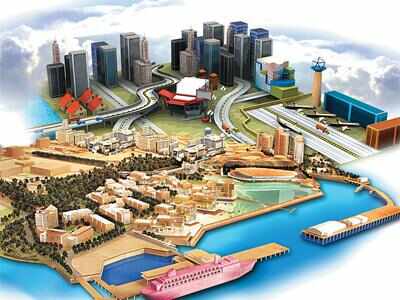 A five-member team from Thailand headed by Consul-General Krongkanit Rakcharoen visited AMRL SEZ, a multi-product special economic zone in Tirunelveli District of Tamil Nadu, to explore investment opportunities.
The visit was intended to identify the market potential in Tamil Nadu for Thailand firms and explore possibilities of manufacturing under the "Make in India'' programme.
GST on Coal to Save ₹6,0000 Crore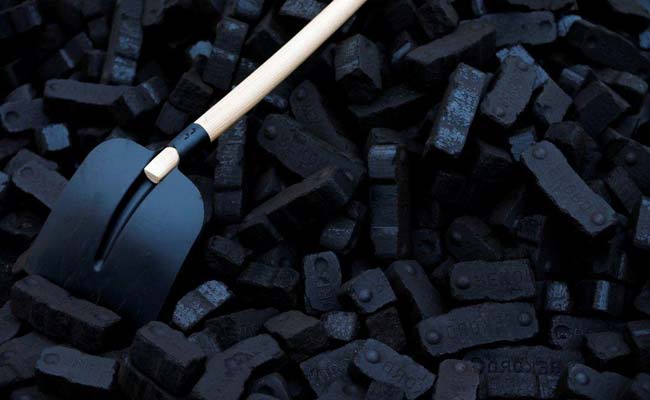 Consumers of Coal India is expected to benefit by Rs 6,000 crore in annual savings under the GST while higher production by the company in the last three years helped the country save ₹25,900 crore in foreign exchange owing to lower imports.
Selfdrive Car On Rental Service by Yatra.Com
Online travel portal Yatra.com today said it has partnered with Revv Cars to offer travellers self-drive car rental service.
This alliance allows travellers to book their local and inter-city self-driven transport on Yatras mobile app.
At present the facility is available in nine cities namely Delhi/NCR, Chandigarh, Jaipur, Bangalore, Mumbai, Pune, Chennai, Hyderabad and Vizag.
The First Indian Online Ticketing Brand To Participate In The Whatsapp Business Pilot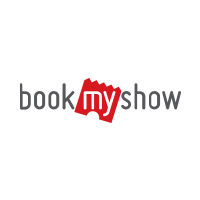 BookMyShow has become the first online ticketing brand to participate in the WhatsApp Business Plot.
Users who book tickets on BookMyShow will receive a message on WhatsApp with the confirmation text or an M-Ticket Qr-Code along with an email.
Cyient Limited signed an agreement to divest its equity percentage ownership in Infotech Aerospace Services, Inc.
Cyient Limited has signed an agreement to divest its 49 per cent equity ownership in Infotech Aerospace Services, Inc (IASI) to Pratt & Whitney, a division of United Technologies Corporation.
IASI, a 51:49 joint venture between Pratt & Whitney and Cyient, provides aerospace defence design, development and related services, primarily to United Technologies and its business units.
Cyient is a global provider of engineering, manufacturing, geospatial, network and operations management services to global industry leaders.
Pocket Sized Printer for Photos by HP
Technology giant HP Inc. unveiled its pocket-sized photo printer — Sprocket, in India, which would allow users to print pictures directly from their smartphones.
Using an app on their Android or iOS phones, users will be able to customise the photograph before printing them. The HP Sprocket photo printer connects to mobile devices via bluetooth and prints photographs sized 2×3 inches.
HSIL wants to double consumer business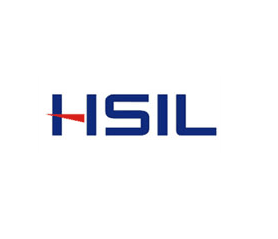 HSIL(Hindustan Sanitaryware and Industries), India's top sanitaryware maker expects to double its revenue from consumer business to more than ₹250 crore on increased sales in the e-commerce platform and a rising demand for water and air purifiers and coolers.
Cyber Drill Kicks Off in Vietnam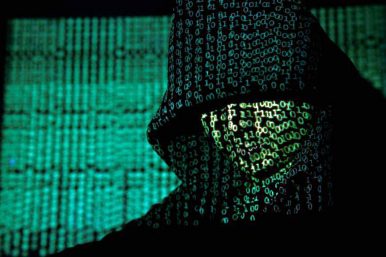 The ASEAN Computer Emergency Response Team Incident Drill (ACID) was recently held in Hanoi, Danang, and Ho Chi Minh City in Vietnam.
Objective is to test and enhance incident response as well as broader cooperation and coordination among ASEAN CERTS as well as some of their key dialogue partners. It involves ten members of ASEAN as well as five dialogue partners – Australia, China, India, Japan, and South Korea.

Key Facts Of the DrillKey Facts Of the Drill

The purpose of drill was to manage challenges in cyber realm focused on areas like incident response, confidence-building, and cyber capacity-building. These realms ranged from cybersecurity working group within ASEAN Defense Ministers' Meeting Plus to new ASEAN Cyber Capacity Program introduced in 2016 by Singapore.
It also focused on reinforcing coordination among actors as well as boosting skills in areas such as investigating incidents and analyzing malicious codes.
In 2016, ACID had focused on several areas including Ransomware and cyber forensics, in line with ongoing efforts to ensure that CERTS are up to date with current challenges in cyber realm.

About ASEAN

ASEAN is a regional organisation that aims to promote intergovernmental cooperation and economic integration amongst its members. It consists of 10-member countries- Brunei, Cambodia, Indonesia, Laos, Malaysia, Myanmar, Philippines, Singapore, Thailand and Vietnam. It came into existence on August 8, 1967, after ASEAN declaration (also known as Bangkok Declaration).
Taizo Son's Gastrotrope aims to introduce tech in the agri sector
SoftBank founder Masayoshi Son, Taizo Son, is also planning to enter the country.
Taizo Son's latest venture is Gastrotrope, which he has started in partnership with GSF Accelerator in India. It aims to infuse technology in the agriculture sector.
The ultimate aim of Gastrotrope would be to nurture start-ups in the agriculture and food space to a level where traditional venture capitalists (VCs) will be able to come in and help them scale.
Google's UPI-based payment solution
Google is likely to announce its UPI-based payment solution for India on Monday. The application would be named "Tez".
Google had been working with the National Payments Corporation of India (NPCI) to develop its UPI payments service, and for the past month had been waiting for an approval from Reserve Bank of India for a launch.
The app will allow the users to pay the products on the web at retail stores and within its own application ecosystems.
NPCI's own BHIM payments app has garnered significant traction since its December launch, the major use case for the app has been person-to-person payments
WPI Inflation Spikes to 3.24%
India's wholesale price inflation (WPI) rose to 3.24 per cent from a year ago, its fastest pace in four months.
The last such high level of inflation was witnessed in April when the rate of price rise was 3.85 per cent.
Data released earlier this week showed retail inflation rose to a five-month high of 3.36 per cent in August.
Inflation in manufactured products witnessed a slight increase at 2.45 per cent in August, against 2.18 per cent in July.
Vegetable prices shot up by 44.91 per cent in August, as against 21.95 per cent in July.
India's GDP growth to sink to China's level in 2017
India's Gross Domestic Product (GDP) growth in 2017 is expected to return to the same level as its northern neighbour at 6.7 per cent, according to a UN body.
A report published on Thursday by the UN Conference on Trade and Development (UNCTAD) forecasts 6.7% growth in 2017, a four-year low, down from 7% last year
Rajiv Kumar Director on the Central Board of Directors RBI
Shri Rajiv Kumar, Secretary, Department of Financial Services, Ministry of Finance, Government of India, New Delhi as a Director on the Central Board of Directors of Reserve Bank of India.