PM Narendra Modi's engagements on his birthday
Prime Minister Narendra Modi to kickstart his engagements on his birthday September 17, by visiting his mother in Gandhinagar and receiving her blessings in the morning.
The Prime Minister will spend the day in his home-state Gujarat attending a series of official events.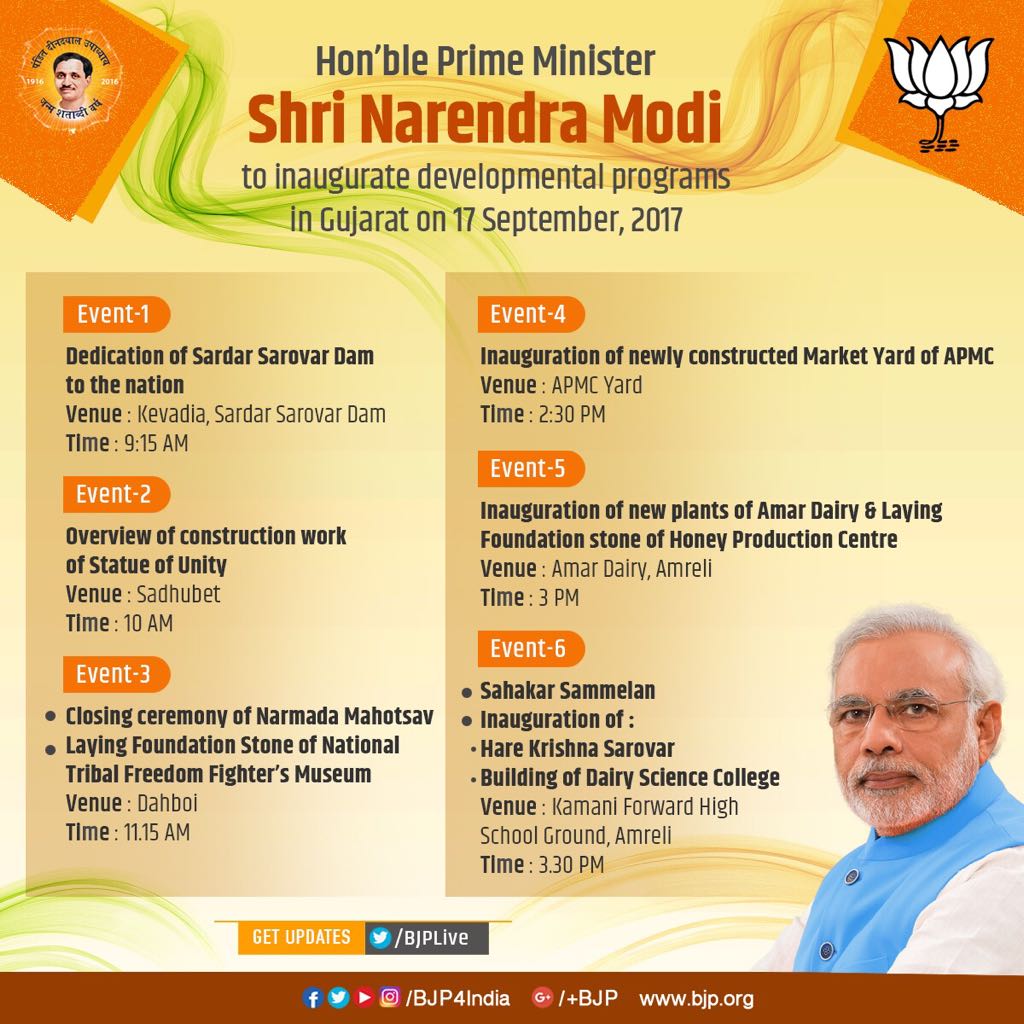 PM Modi will dedicate to the nation the Sardar Sarovar Dam at Kevadia, 56 years after the foundation was laid by India's first prime minister Jawaharlal Nehru.
Narendra Modi will then travel to Sadhu Bet, where the Statue of Unity, a statue of Sardar Vallabhbhai Patel, is currently under construction. PM Modi will be given an overview of the progress of work on the project.
Post that, PM Modi will attend the closing ceremony of the Narmada Mahotsav and address a gathering at Dabhoi. He will lay the foundation stone for the National Tribal Freedom Fighters' Museum during the event.
Narendra Modi is also scheduled to visit Amreli where he will inaugurate a new market yard of APMC along with throwing open plants of Amar Dairy and laying the foundation stone for a honey production centre.
An address at the Sahakar Sammelan at Amreli is also planned.