An award ceremony based on 'SWACHHTA' Ranking 2017 of Higher Educational Institutions was held in New Delhi September 14,2017. Union Human Resource Development Minister, Shri Prakash Javadekar gave away the prizes to the awardees.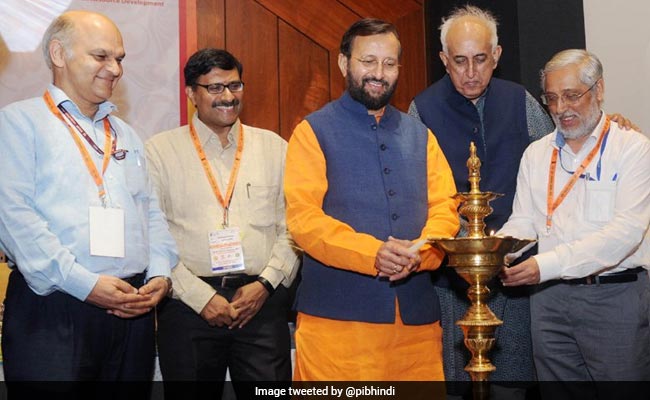 The Minister said the students are cleanliness ambassadors and along with the support of people and institutions they will lead the vision of Clean India of our Prime Minister Shri Narendra Modi. He also said to make Higher Educational Institutions a smart campus, we should focus on cleanliness as well as waste management. Save water, save electricity, promote cleanliness and manage waste to become smart campus.Shri Javadekar praised the efforts made by the various departments of Ministry of HRD for organising such ranking system which is in line with Swachh Bharat Mission and contributing toward a cleaner India. He said, we should participate in these programmes to inform others too.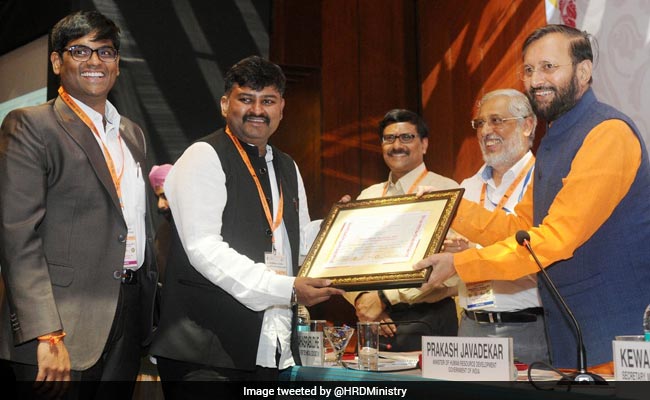 In the rankings for this year, about 3500 institutes participated out of which 25 were selected for the awards in four different categories. The four categories are University, Colleges, Technical Institutes, and Government Institute. The awards were presented by Shri Prakash Javadekar, the Union Minister of Human Resource Development. The programme was also attended by Dr. Satyendra Pal who is the Minsiter of State for Human Resource Development, Higher Education.
List of Institutions awarded on Swachhata Rankings
Institutions

Place
State

University

1.

O. P. Jindal Global University, Sonipat
Sonipat
Haryana

2.

MANIPAL UNIVERSITY, JAIPUR
Jaipur
Rajasthan

3.

Chitkara University, Kalu Jhanda (Barotiwala), Solan
Solan
HP

4.

K.L.E. Academy of Higher Education and Research, Belgaum
Belgaum
Karnataka

5.

Dayalbagh Educational Institute, Agra
Agra
UP

 Colleges

1.

Kongu Arts and Science College
Erode
TN

2.

Vidya Pratishthans Arts, Commerce & Science College, M.I.D.C.Baramati, Pune  413100
Pune
Maharashtra

3.

RAMAKRISHNA MISSION VIVEKANANDA COLLEGE
Chennai
TN

4.

Vivekanandha College of Arts & Science (W)
Tiruchengode
TN

5.

S N R Sons College
Coimbatore
TN

6.

K.G. College of Arts and Science
Coimbatore
TN

Technical institutions 

1.

Amrita Vishwa Vidyapeetham, Coimbatore
Coimbatore
TN

2.

Koneru Lakshmaiah Education Foundation,Guntur
Guntur
AP

3.

Sri Ramachandra Medical College and Research Institute, Chennai
Chennai
TN

4.

Vivekanandha College of Engineering for Women
Tiruchengode
TN

5.

R.M.D Engineering College
Chennai
TN

6.

R.M.K Engineering College
Chennai
TN

7.

ABES INSTITUTE OF TECHNOLOGY, GHAZIABAD
Ghaziabad
UP

Government institutions

1.

G.B. Pant University of Agriculture and Technology,
Pantnagar
UK

2.

Madurai Kamraj University,
Madurai
TN

3.

Alagappa University, Alagappa Nagar,
Karaikudi
TN

4.

National Institute of Technology,
Hamirpur
HP

5.

Indian Institute of Technology,
Guwahati
Assam

6.

Govt Post-graduate College for Girls, Sector-11
Chandigarh
UT

7.

Punjab University
Chandigarh
Punjab